WORK WITH US
Join our team
Cassa Lombarda strives to create a lively work environment, in which everyone is part of a well-established team, unleashing personal potential and rewarding achievements. We are looking for flexible and innovative people, capable of reading and interpreting fast-moving scenarios. By growing along with us in an enriching environment, you will experience an exciting life path and fulfil your ambitions.
JOB VACANCIES
Data Warehouse Specialist
Cassa Lombarda S.p.A. is looking for an Application Services Analyst/Developer. The candidate, reporting to the Application Services Manager, will be in charge of…
SPONTANEOUS APPLICATION
Upload your CV
Having your CV in our database allows us to do a targeted search by carefully analysing each candidate's requirements depending on our needs. We advise you to check our website regularly in order to seize any new opportunities.
DISCOVER HIS STORY – MARCO BERGAMASCHI
Why we have chosen each other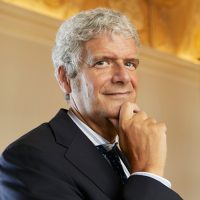 As a recent addition to Cassa Lombarda, this is one of the most exciting challenges of my professional career. Being immersed in the atmosphere of this private banking boutique, I was immediately able to see the opportunities for growth that such new path had in store for me. German economist and philosopher E. F. Schumacher wrote the essay Small Is Beautiful – …to the extent it is customisable and close to the client, I would add. Indeed, my goal is to do business along two main lines: to create projects in the framework of a growing Bank that aims at developing even further, and to actively listen to my colleagues, who are able to understand our clients' current needs and future expectations and to implement them, in order to achieve that mutual benefit on which our relationship is built.